Hero Trial
Level limit: Lv. 38
1.       Hero Trial has three modes:  normal, hard and heroic. Each player can only get into normal mode at first. If you get through normal mode and reach Lv.38 you will have access to the hard mode and after hard mode you can challenge heroic mode.
2.       In the trial dungeon numerous monsters will swarm into the site. You must protect the Seal Stone. As soon as the Seal Stone is destroyed, you will fail the mission.
3.       There is no time limit in the dungeon. If you withstand 20 waves' monsters, you'll win and get huge amounts of EXP; if the Seal Stone is destroyed by monsters you'll lose and be forced to leave the site.
4.       You'll have chance to win skills when killing monsters. If your skill bar is full the skill will drop to the ground and disappear after 60s. You can tap to pick up the skill if your skill bar has free slot.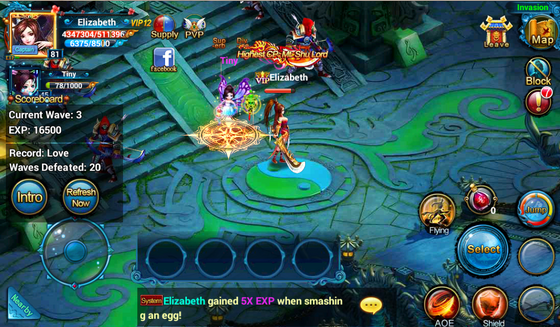 Community content is available under
CC-BY-SA
unless otherwise noted.